07 December 2017
– by Talia Wise
Bailey Sellers, 21, has received a special gift from her father every year for the last four years. A beautiful arrangement of flowers and a heartwarming note always await her on her birthday.
This year, she received her final gift from her dad, Michael Sellers.  
That gift is now touching the hearts of millions of people. In part, because Michael died of pancreatic cancer in 2013, but made it a point to send his daughters flowers each year until she turned 21.
"Bailey, this is my last love letter to you until we meet again. I do not want you to shed another tear for me my baby girl for I am in a better place. You are and always will be the most precious jewel I was given. It is your 21st birthday and I want you to always respect your momma and yourself. Be happy and live life to the fullest. I will still be with you through every milestone, just look around and there I'll be," the letter read.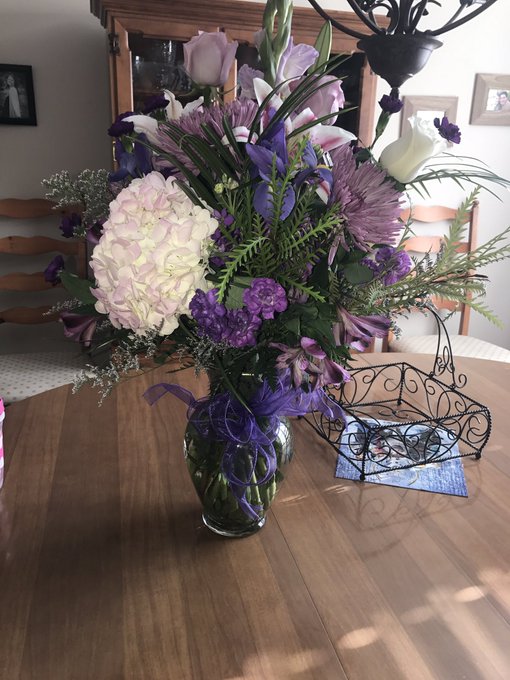 Bailey, a college student at East Tennessee State University, shared her father's message, an image of the note, and a childhood photo on Twitter.
"My dad passed away when I was 16 from cancer and before he died he pre payed flowers so I could receive them every year on my birthday. Well this is my 21st birthday flowers and the last. Miss you so much daddy," Baily posted on Friday.
Bailey said she was so happy to read his message.
"He was my best friend. I looked up to him so much," she told ABC News. "He was just an overall great person."
The story has since gone viral. It was retweeted 365,000 times and liked 1.5 million times by Tuesday.
It has even caught the attention of Evangelist Franklin Graham.
"Though her earthly father is no longer here, I hope Bailey and everyone reading this knows that we have a Heavenly Father who loves us and will never leave or forsake us if we have accepted His Son Jesus Christ by faith," Graham wrote on his Facebook page.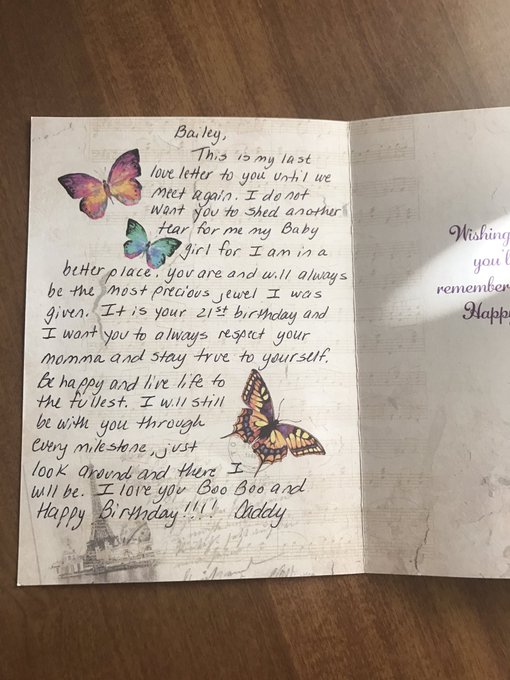 Michael Sellers left each of his four children a unique gift in addition to an embroidered handkerchief that he prayed over before his death.
Kristy Sellers said her late husband wanted their two oldest daughters to walk down the aisle with the mementos.
She recalls the moment Michael shared his parting gift for his youngest, Bailey.  
"We were sitting on the couch — and it was about a month before he passed away — and he said he had already done it. That this was what his plans were," Kristy recalled. "He said, 'I'm going to do it until her 21st birthday. And if she's married, ask her significant other to send her flowers in remembrance of me.'"
Franklin Graham believes Sellers' message to his daughter reflects the heart of God.
"The Bible says, 'See what great love the Father has lavished on us, that we should be called children of God!' (1 John 3:1). He left us a love letter—His Holy Word, to guide us through this world and let us know just how much we mean to Him," Graham wrote. "I'm so thankful that He did."
---
Article source: www1.cbn.com